Office Staff
Jennifer Rackley – Administrator
I am proud to serve as the Administrator of San Angelo Christian Academy. Having been deeply involved with San Angelo Christian Academy for many years, serving on the Board of Directors for eight years prior to accepting the position as Administrator in 2012, I am tremendously proud of how our school has grown and continues to develop. My background in Special Education and years of teaching experience help me support our teachers and students with creativity and practical guidance. SACA was my school of choice for my own children. My husband and I are the proud parents of two SACA graduates. I believe wholeheartedly in the mission of San Angelo Christian Academy, providing a Christ-centered education that fosters excellence and God-given talents. Working with such a talented group of educators and our fantastic students makes every day a great day to be a Lion!
Laura Little – Office Manager
Hello! My name is Laura Little and it is my privilege to serve as SACA Office Manager. I retired as a Special Education teacher at San Angelo ISD in 2020 after a long, fulfilling career. I enjoyed being retired for 13 months until I was offered this position. I have enjoyed getting to know the parents and the wonderful students here at SACA. I especially enjoy working with some of the finest staff I have ever known. I am very blessed to be a part of the Lion pride.
Jodi Carnes – Nurse and Administrative Assistant
Hello, my name is Jodi Carnes. I am the school nurse and Mrs. Rackley's administrative assistant. I am a career nurse of over 31 years, and have had the opportunity to work in many different environments. I feel so blessed to be back at San Angelo Christian Academy, after a brief departure. My husband and I have one son who was a 2019 graduate of the Academy, and is now attending ASU. He attended SACA from 1st through 12th grade. During that time, he received a phenomenal education while being nurtured and loved, and learning about our Lord. SACA is home! It's always a great day to be a lion!
Primary Building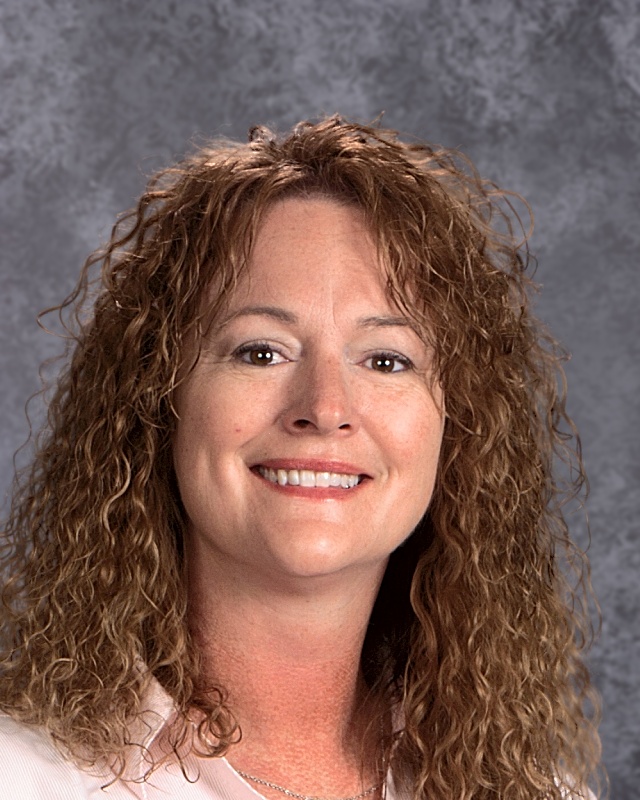 Grace Marlatt – Pre-kindergarten and After School Care Coordinator
My name is Grace Marlatt. I am the Pre-kindergarten and After School Care Coordinator here at San Angelo Christian Academy. I am married and have 3 children of my own. I love being a part of the SACA Lion team! I have a great love for children. I am not only honored to teach these sweet children, but I am also blessed.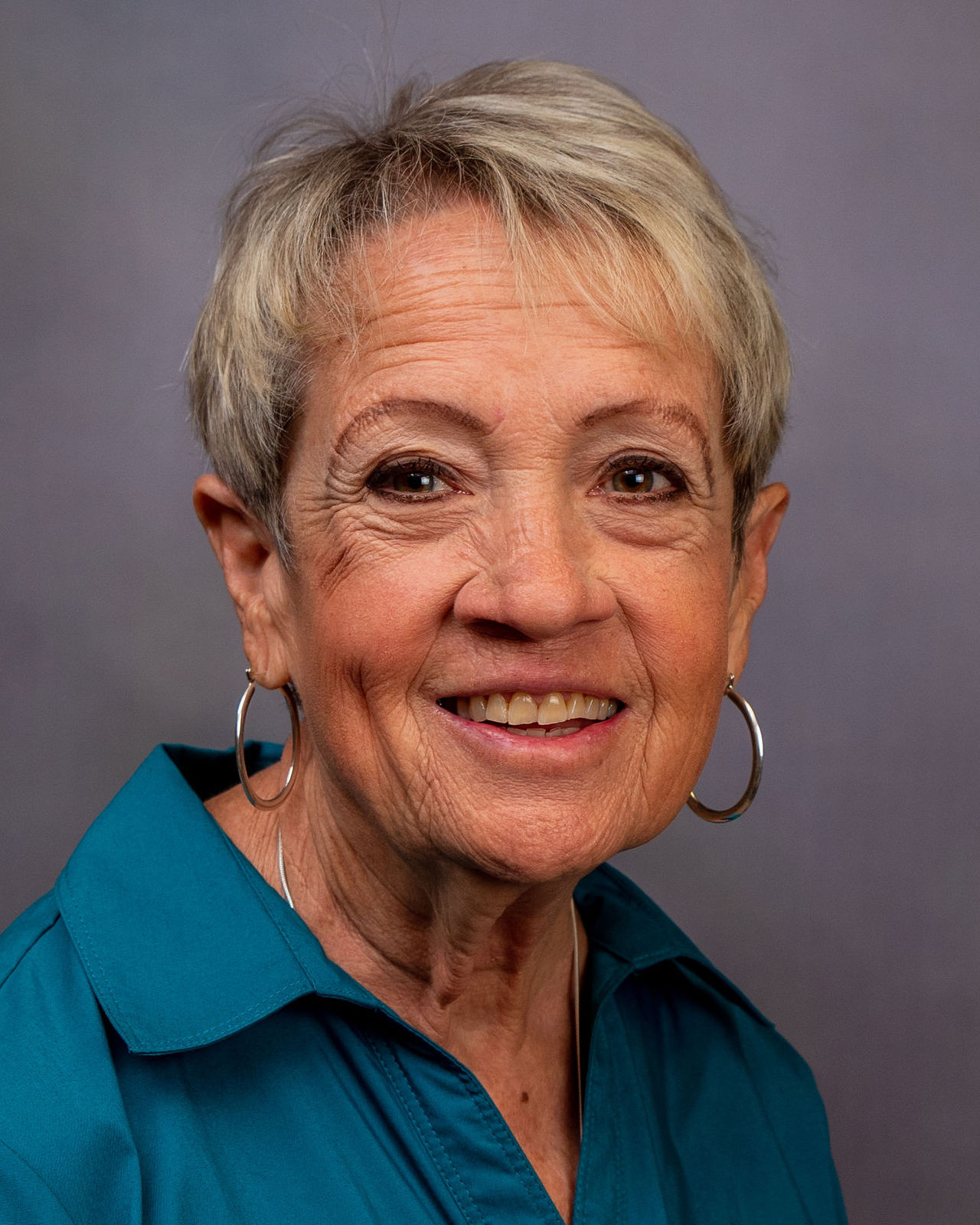 Dena Porter – Kindergarten
I am excited to be the new kindergarten teacher for SACA. I graduated from ASU with my B.S, and Master's degrees in early childhood education. While I have taught all elementary grades through 8th grade, except for pre-k and 5th, my deep love for teaching is kindergarten. I believe God gives teachers a heart for specific ages and He has blessed me with 5-, 6- and 7-year olds. I find tremendous joy in being present when the "light bulb turns on" in these children to an excitement for letters, sounds, beginning reading, and a love for learning.
David and I have been tremendously blessed to teach in several different places, but mostly in Ozona, Texas. We are the proud parents of three children and 10 wonderful grandchildren. "Blessed is the man whose quiver is full of them." Ps 127:5 We have been so richly blessed with many students, who will always be a part of us, through our teaching.
Kara Shelton – 1st Grade
My name is Kara Shelton and I am the 1st grade teacher here at San Angelo Christian Academy. My husband and I have three children, with one attending college and the other two still in high school.
I was first introduced to SACA through my husband's leading middle and high school chapels periodically. I became a substitute for the school in the the 2021-2022 school year, and enjoyed the atmosphere at the Academy. I am so honored to be in the role of teacher for some fantastic 1st grade SACA Lions. I love the Lord and hope to show His love to the kids that He has blessed me to be around. I am so excited to join you in the education journey of your child!
René Stroud – 2nd Grade
Aloha Ya'll !
My name is René Stroud. My husband, Philip, and I have been working and ministering on the Big Island of Hawaii for the past 22 years.
I received my BA in Sociology from Lubbock Christian University and an elementary teaching certificate from California. I was privileged to teach 1st and 2nd grade at a
Public Charter school in Hawaii.
After teaching in the public school arena during my teaching career, I am looking forward to sharing in the love of Christ with the students, families, and staff at SACA in a Christ-centered, learning environment as the Second grade teacher!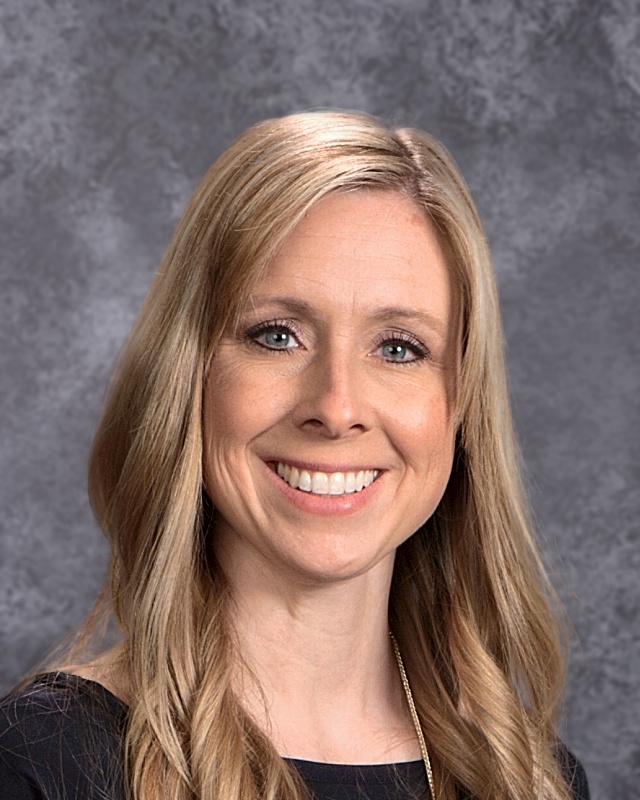 Crystal Modawell – 3rd Grade
Hi, my name is Crystal Modawell! I am the 3rd grade teacher at San Angelo Christian Academy. This is my 6th year teaching at SACA! Before coming to SACA I taught for San Angelo ISD and Judson ISD in San Antonio. I am excited to be working at such a great school with a wonderful Christian Atmosphere!
Dawna Scott – 4th Grade
My name is Dawna Scott. I have been truly blessed to be a part of this incredible staff at San Angelo Christian Academy for the past 11 years. I have watched our school grow in so many ways.
My husband and I currently have two children attending the academy. Our oldest child graduated from SACA last May and is attending Angelo State University.
We consider our children's spiritual welfare to be our top priority and look for the best education to fit right in line with those beliefs. We have seen our children grow in both of those areas, and we could not be happier with the preparedness of our children both spiritually and academically as they move forward in their education. SACA has been a huge part of that, and we are so pleased with all that the academy has to offer.
I hope you will consider being a part of our wonderful family here at SACA!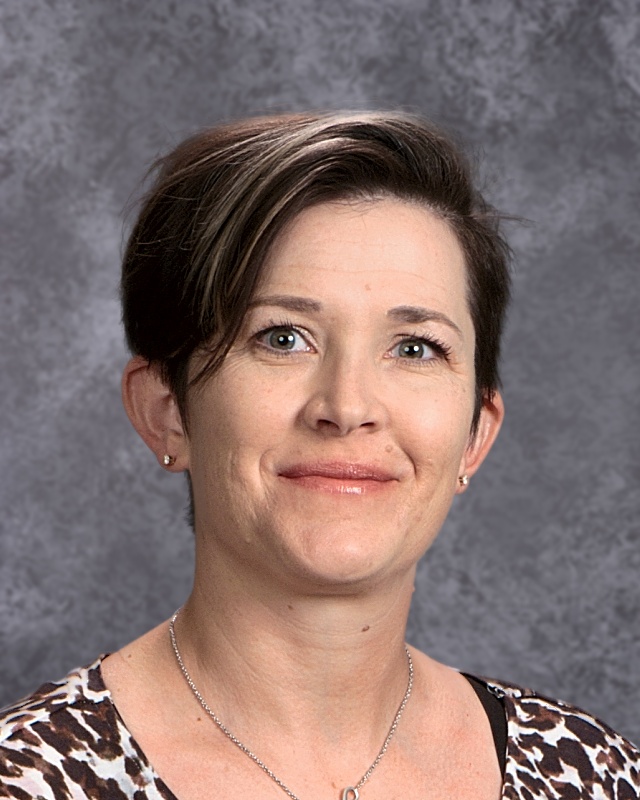 Nicole Thornton – Athletic Director, PE, Geometry, English, & Volleyball, Basketball, & Track Coach
My name is Nicole Thornton. I am blessed to be teaching PE, Geometry, and 6th & 7th grade English at SACA. I am the Athletic Director and coach volleyball. I have a degree in Elementary Education from Lubbock Christian University and a Masters in Special Education from Abilene Christian University. I worked in public schools in Lubbock, TX, and in Hawley, TX. In between those two jobs, I was blessed to be able to stay at home with my two children. They both attend SACA and have grown academically and spiritually every year. My goal is to get the kids to work hard and have fun while doing it!
Instructional Aides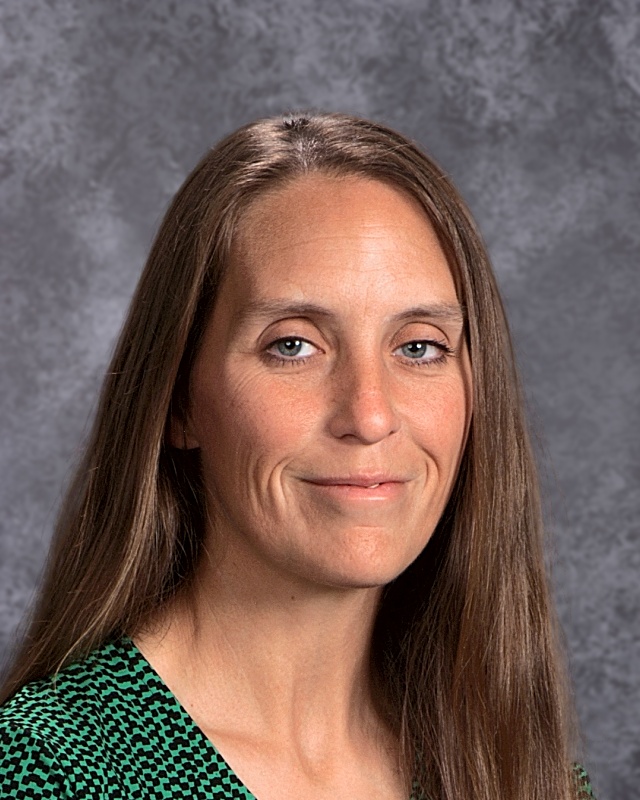 Lucie Jenkins – Cross Country, Track & Field, Athletics, & Instructional Aide
Hi! My name is Lucie Jenkins and this is my sixth year as a teacher's aide and as the cross country and track coach here at San Angelo Christian Academy. I love helping the teachers and our students in any way that I possibly can! The staff and students encourage me each and every day to strive to be better than the day before. Helping students find their inner athlete is a passion of mine that I take seriously and have so much fun with! I do not see running and working out as only getting in shape for an event. I see it as developing perseverance, strength and courage to take on this life that God has blessed us with. I am grateful for every single day that I get to serve this great school!
Jamie Thompson
Hello, my name is Jamie Thompson. I started at San Angelo Christian Academy as a sub about four years ago, which was the first year my children attended SACA. The next year, half way through, I started as a full-time kindergarten aide. I also subbed when needed, and filled in or helped out anywhere needed. I am currently enjoying my role as an Instructional Aide. I help in the pre-k & kindergarten classrooms by making copies, and helping with arts & crafts. I also get the opportunity to help individual students, outside the classroom. I still sub from time to time as needed. I have helped in the after school care program for the last three years.
Working at San Angelo Christian Academy has been such a blessing. Not only for myself, but for my children as well. I have learned so much from working at SACA and I continue to learn every year.

Lacey Jenkins-Cole
My name is Lacey Jenkins-Cole. I am an instructional aide at San Angelo Christian Academy. I am an alumnus of SACA and I know that my faith in Christ grew stronger while attending the academy. Students at SACA are given the amazing gift of education along with spiritual guidance from our Christian staff. But Jesus said, "Let the little children come to me and do not hinder them, for to such belongs the kingdom of heaven." Matthew 19:14.
Secondary Building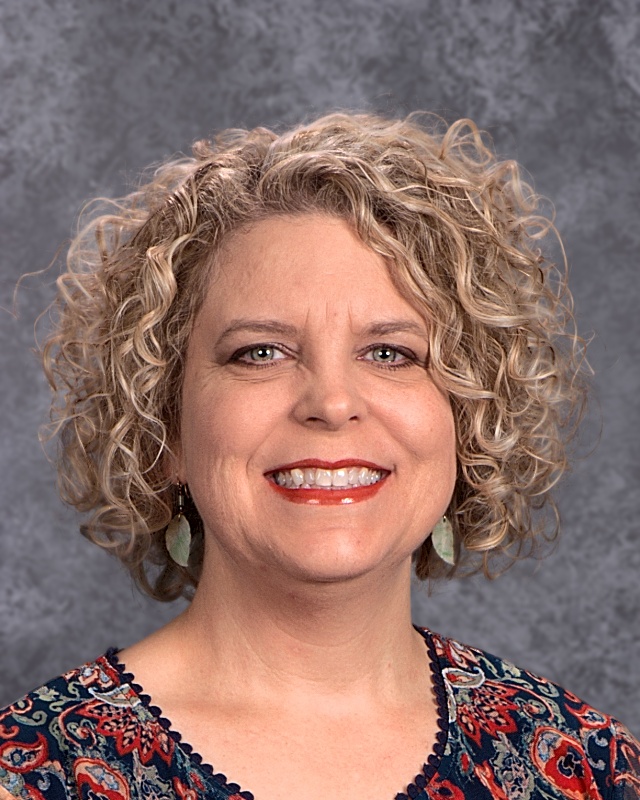 Mindy Lusk – English, College Planner, and Oral Interpretation & Creative Writing
My name is Mindy Lusk. I have been teaching secondary English at San Angelo Christian Academy since 2016. In addition to teaching ELA, I teach theater and assist with the SACA Sea Lions swim team. Whether we find ourselves on the stage; in the pool; or between the pages of great literature, it is my endeavor to instill a desire to learn and excel in each of my students. "So whether you eat or drink or whatever you do, do it all for the glory of God." – I Corinthians 10:31
To view Mindy Lusk's external website, click on the following link: http://mindylusk.weebly.com/
Linda Harris – Texas History, World Geography, World History, U.S. History, Spanish, and Government & Economics
Hello, my name is Linda Harris. I taught 2nd grade in the public school system before discovering the Academy. What a blessing it has been! I encourage anyone looking for a superior education to check out our school. Our smaller numbers allow us to nurture each child as an individual. God is very much alive and active at our school and in the lives of our teachers.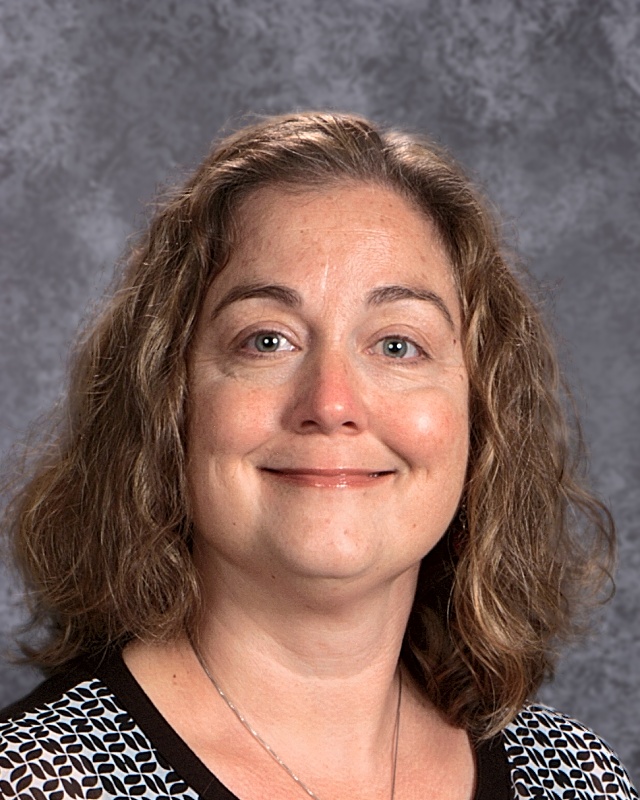 Christy Kemp – Anatomy & Physiology/Christian Evidences, Biology, 5th English, Chemistry, Financial Peace/Speech, and Photo-Journalism
Hello! My name is Christy Kemp. I have been teaching at SACA for about 17 years. I teach a variety of subjects in the secondary building. My husband and I were blessed with one child who is a SACA alumni. I feel very fortunate and blessed to be teaching a Christian-based curriculum in a like-minded environment!


Marsha Tharp – Science, Science & Technology, Introduction to Natural History, and Independent Study
Marsha Tharp teaches Science. The focus for the science department is to develop an understanding that God is the Creator and sustainer of the universe while establishing foundational science facts and skills. We hope to inspire a curiosity, wonder, and appreciation of God's creation as we show how science integrates into the student's everyday life. We incorporate problemsolving techniques and scientific inquiry in life, earth, physical, chemical, space, and environmental sciences. Teaching technology concepts and robotics engineering classes are part of our fun-filled day.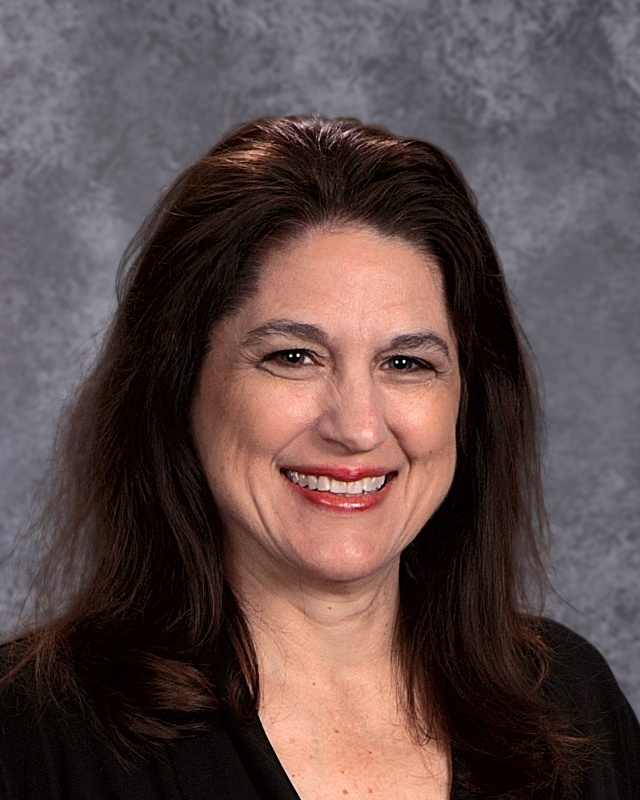 Shelly Burkett – Mathematics, Tennis Coach, & NHS
Hello, my name is Shelly Burkett. I teach secondary mathematics and coach tennis. After teaching for over 13 years in the public school system, God blessed me with the opportunity to teach here at SACA. I love teaching in a Christian environment and sharing my love for math with the students. The students and staff are amazing. I pray that I can encourage and challenge them each day to be the best versions of themselves.
David Hettick – Bible, Assistant Tennis Coach, & NHS
Hello, my name is David Hettick. I have taught History and coached in the public school system for 30 years. I am very excited that God has given me the opportunity to be the Bible teacher for grades 6-12. I am looking forward to the blessings I know God has in store for us and I am thankful for the opportunity to teach at SACA.
Fine Arts Building
Christie Bird – Bible and Theatre Arts
Hello! My name is Christie Bird. I teach 5th and 6th grade Bible and 5th grade study skills. My husband and I have three children that have or are currently attending San Angelo Christian Academy. I am a registered nurse by trade, but I have taken a break from nursing in order to be a part of the ministry at SACA. It is an honor and blessing to be part of this school! I truly believe SACA offers the best education and environment in town. I encourage you to give your child the gift of Christian education.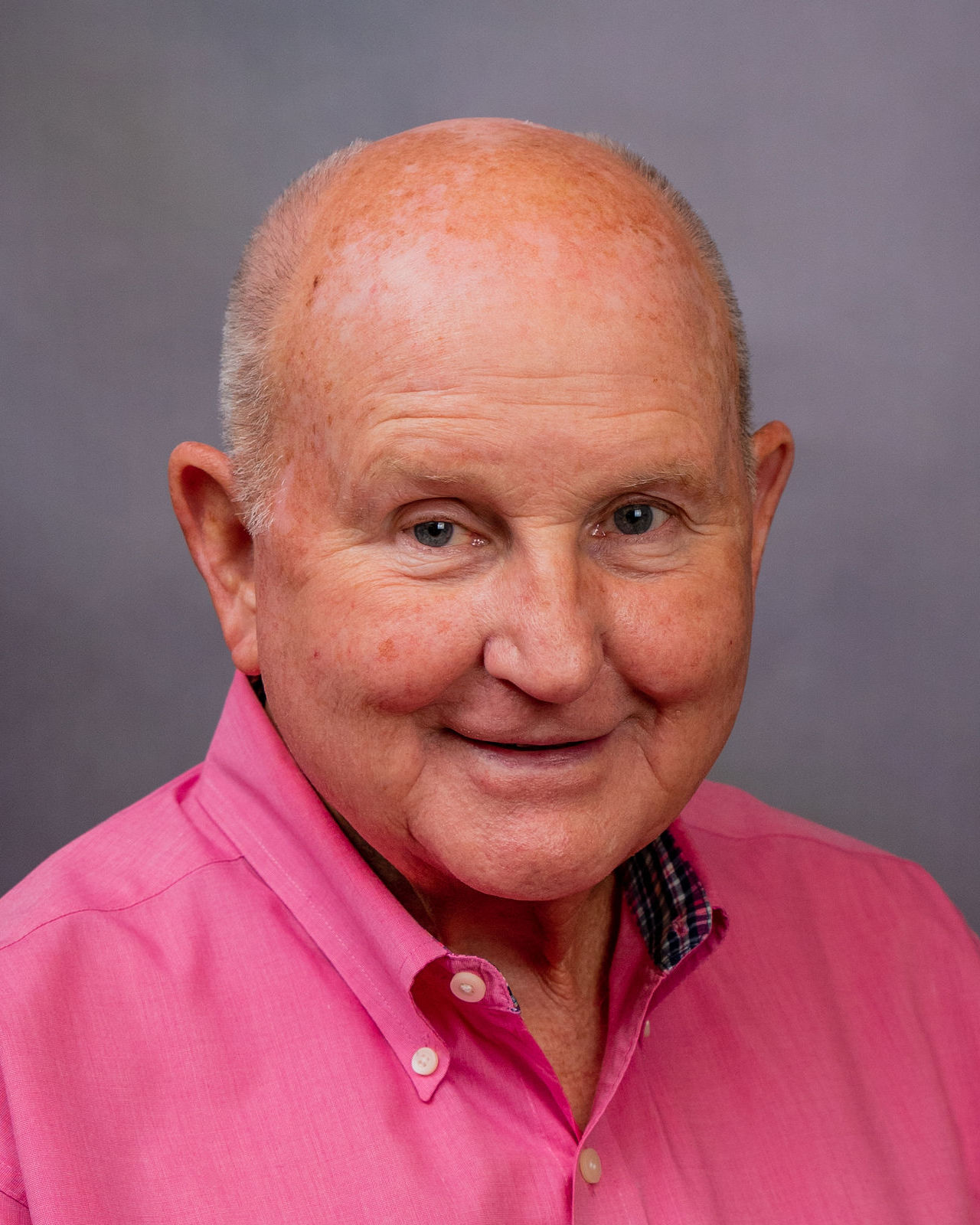 David Porter – Social Studies, Math, Physical Education, Athletics
I received my teaching and Master's degree at Angelo State University. In a public school setting, I have coached basketball, football, and track for twenty years. I have taught math, science, social studies, history, driver's education and elementary physical education. I have a passion for teaching American history and patriotism, especially in these troublesome times. I believe, as Patrick Henry eloquently stated, "This great nation was founded not by religionists, but by Christians; not on religions, but on the gospel of Jesus Christ."
My goal is to let students see Jesus in my life, instill within our students a love for our Lord Jesus, a love for learning, a love for patriotism, and for this great country God has so richly blessed upon us.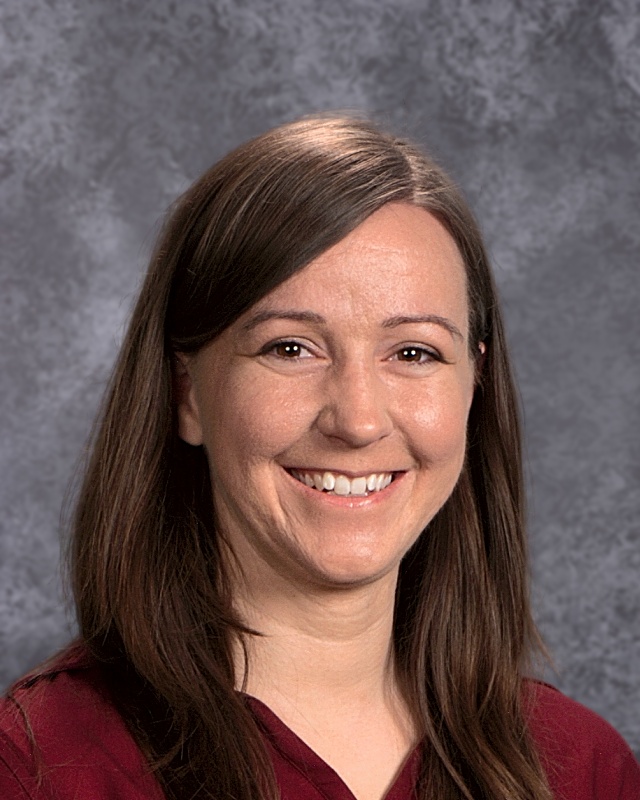 Natalee Clugy – Art and Instructional Aide
My name is Natalee Clugy and I love working at SACA as an instructional aide and Art teacher. I believe every child has their own unique talents and gifts to offer and I enjoy getting to see these gifts develop and become evident as I get to know them and watch them grow. In my free time I enjoy spending time with family and friends, art, crafts, being outdoors, traveling and seeing new places - locally and especially globally.
Library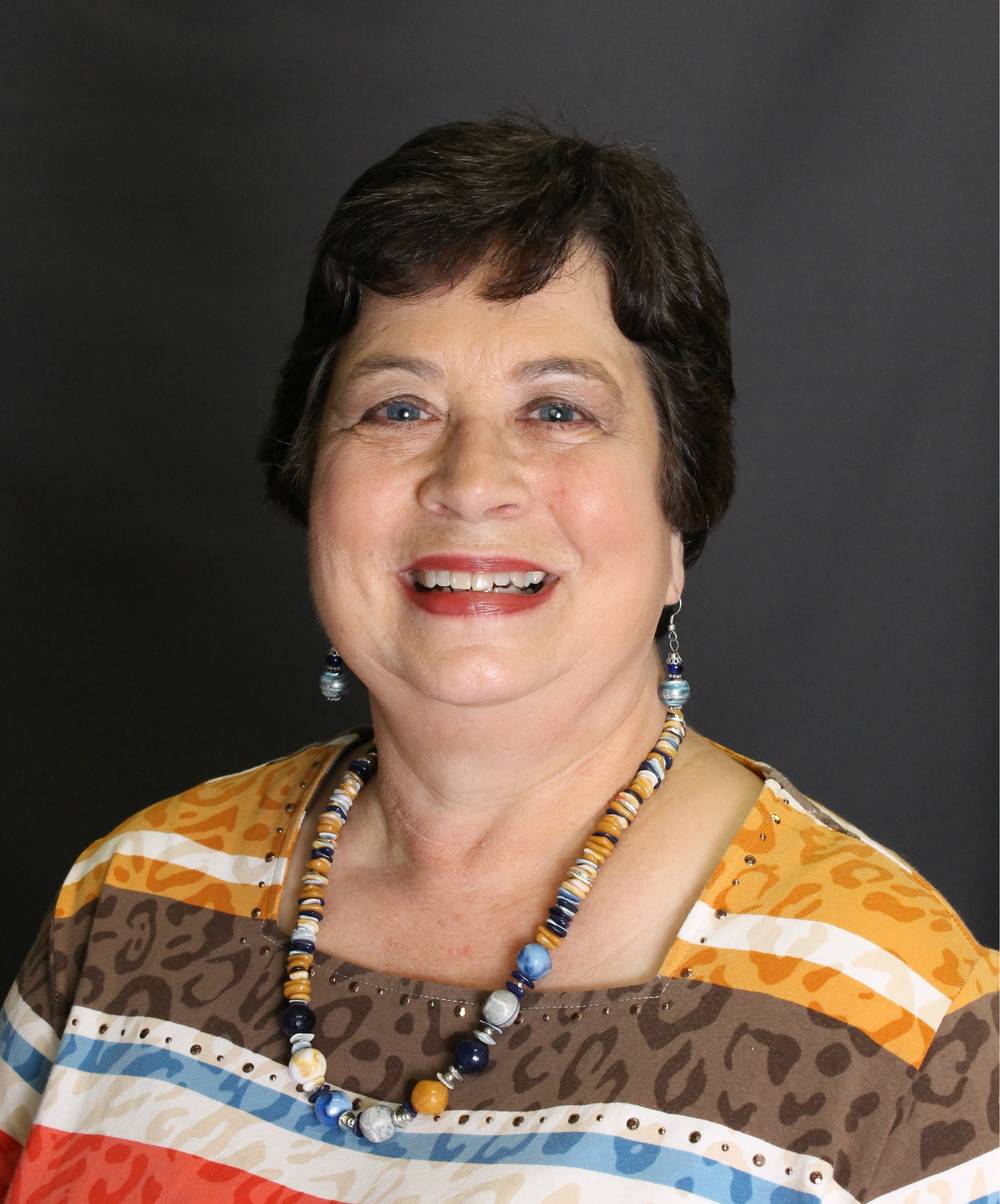 Patsy Shero
Thanks for checking out our webpage! I work as the Library Lady for the Primary grades. This lets me still be involved with the children, even though I am not at school every day. We have a lot of fun during library. Our goal is to help these children learn to love to read. When you come by to visit SACA, please check out the library.
Coaches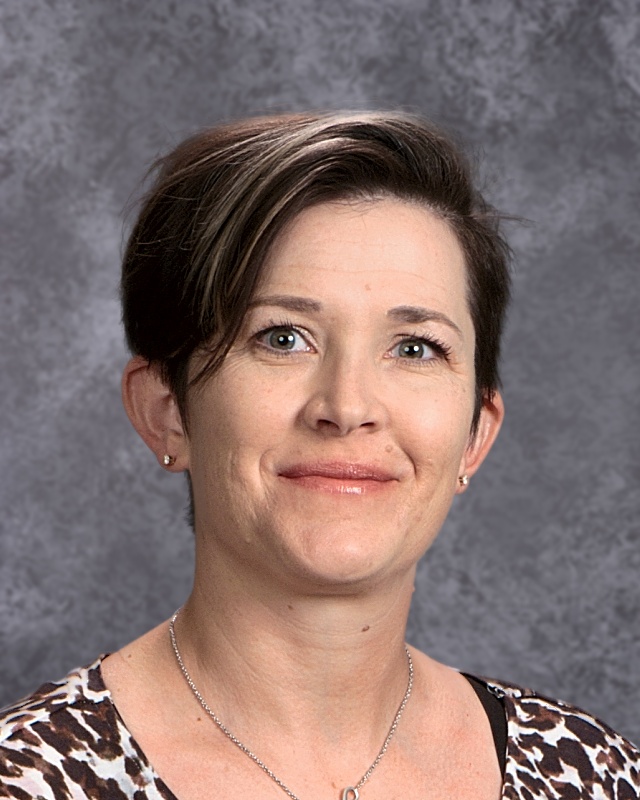 Nicole Thornton – Athletic Director, PE, Geometry, English, & Volleyball, Basketball, & Track Coach


Noah Zapata – Golf Coach, Track & Field Coaching Assistant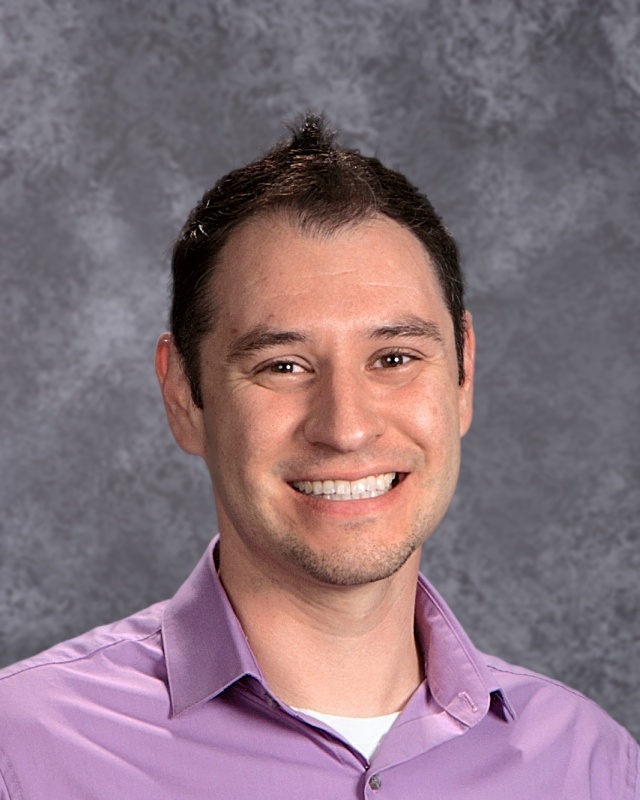 Tony Valdez - Swim Coach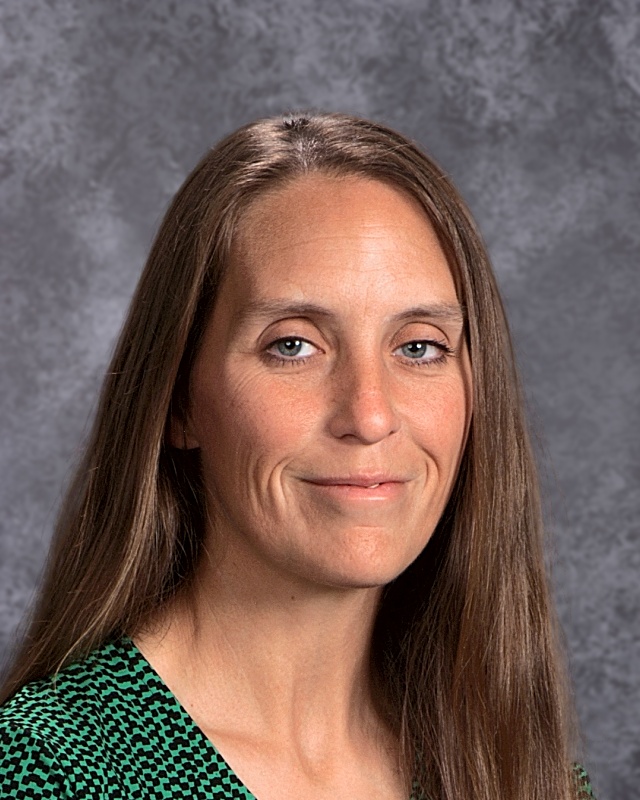 Lucie Jenkins – Cross Country, Track & Field, Athletics, & Instructional Aide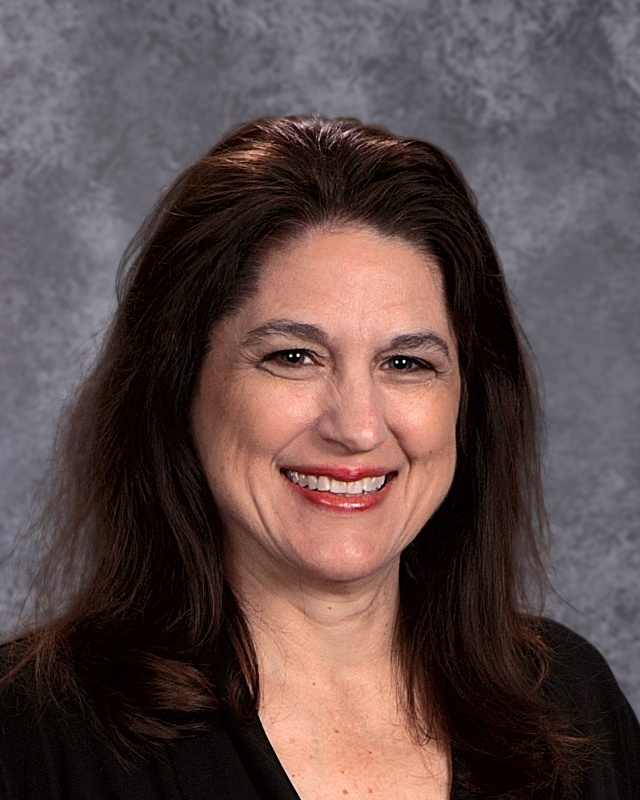 Shelly Burkett – Mathematics, Tennis Coach, & NHS
David Hettick – Bible, Assistant Tennis Coach, & NHS
Custodian
Rodney Clay - Morale Officer