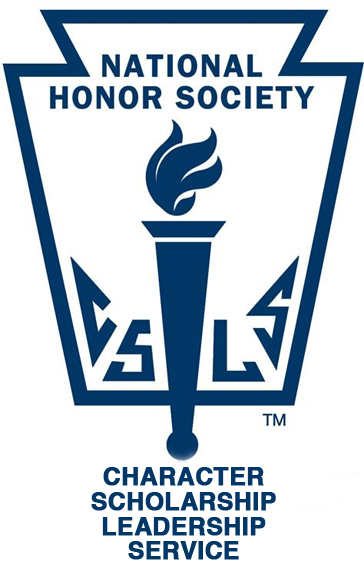 The National Honor Society (NHS) is the nation's premier organization established to recognize outstanding high school students. More than just an honor roll, NHS serves to recognize those students who have demonstrated excellence in the areas of scholarship, service, leadership, and character. These characteristics have been associated with membership in the organization since its beginning in 1921.
Four main purposes have guided chapters of NHS from the beginning: to create enthusiasm for scholarship; to stimulate a desire to render service; to promote leadership; and to develop character in the students of secondary schools. These purposes also translate into the criteria used for membership selection in each local chapter.

Membership in the San Angelo Christian Academy chapter of the National Honor Society includes students completing grades 10-12 who are invited by the faculty to become members. Candidates are evaluated in four areas: Scholarship, Service, Character, and Leadership. Requirements, in part, are below.
Candidates must have a minimum cumulative average of 95.
Members must complete 8 hours of service per semester.
Candidates are graded by faculty on a scale of 1-5 (1=low, 5=high) on qualities of character and leadership.
Members must attend monthly chapter meetings.
All qualifications must be maintained to remain a member.
NHS Motto - Noblesse Oblige
Literally, nobility obliges. It denotes the concept that nobility extends beyond mere entitlements and requires the person who holds such a status to fulfill social responsibilities.
Service Hours Tracking Form (printable pdf)