Office Staff
Jennifer Rackley – Administrator
Hello, I am Jennifer Rackley and I became the Administrator of San Angelo Christian Academy in January of 2012. Having served on the SACA Board of Directors for the past 8 years has given me a strong background with the Academy. I have 14 years of teaching experience in Public Education. A strong background in Special Education has taught me to be creative with learning styles. I am so excited about working with such a talented group of educators and these fantastic children.

Sandy Bednar – Secretary
Hi there! My name is Sandy Bednar and I am the new secretary at SACA. We recently moved here from Garden City, a town with a blinking light ... seriously, where we have lived for nearly 38 years (my husband was born and raised there). Our congregation consisted of 10-15 on a good Sunday, so this is pretty overwhelming for me. I am a Medical Transcriptionist and worked in Midland for years for doctors there. We have 3 grown children and are expecting our FIRST grandbaby in March (I'm 56 ... it's about time). My husband is a Supervisor for EQT and we have been married 37 years. I consider it a privilege to be here with you special people and look forward to learning my responsibilities better and growing closer to our God along with you. EVERY DAY is a Gift!
Jodi Carnes – Nurse and Administrative Assistant
Hello! My name is Jodi Carnes. I have been a nurse for 25 years, and happily married for 21 years. I have one child who is in the 10th grade here at the Academy. I have volunteered at SACA for several years. This is my third year to be Mrs. Rackley's Administrative Assistant. I am really enjoying getting to be a part of this wonderful organization. My husband and I feel so blessed that our son can attend a school that excels both in academics and nurturing, in a Christian environment.
Primary Building
Grace Marlatt – Pre-kindergarten and After School Care Coordinator
My name is Grace Marlatt. This is my third year as the pre-kindergarten teacher and first year as the After School Care coordinator here at San Angelo Christian Academy. I have been married for 18 years and have 2 daughters and 1 son. I love being a part of the SACA Lion team! I have a great love for children. I am honored and blessed to teach these beautiful children.
Becky Osbourn – Kindergarten and Band Director
My name is Becky Osbourn. I am the Kindergarten teacher and Band director. I grew up in Stephenville and graduated from Stephenville High School and Tarleton State University. I am married and have a daughter that attends SACA. For many years, I have had the privilege to teach Bible classes for different ages, including Bible Bowl. I have been extremely blessed to be given the opportunity to become a part of the wonderful staff at SACA.
Susan Garcia – 1st Grade
Howdy! My name is Susan Garcia and I am the 1st grade teacher for San Angelo Christian Academy. I am married to one fantastic guy and we have three pretty great kiddos! Our two youngest attend SACA and our oldest is attending Angelo State University. I was born and raised in the San Angelo area and am a proud graduate of Texas A&M University. I am truly blessed for you to share your children with me.
Leah Mayben – 2nd Grade
My name is Leah Mayben and I teach second grade at SACA. I am registered as a Certified Academic Language Therapist having received training through the Texas Scottish Rite Dyslexia Program. I began my teaching career in 1996 in the public school system. After five years, I quit to stay home and start a family. I came to SACA in 2008. I am thrilled God blessed me with this opportunity to serve Him. My husband and I have two children. God has blessed us with a wonderful Christian environment to educate our children academically and spiritually. I encourage you to give SACA the opportunity to do the same for your children.
Blessings to you!

Crystal Modawell – 3rd Grade
Hi, my name is Crystal Modawell! I am the 3rd grade teacher at San Angelo Christian Academy. This is my first year teaching at SACA! I have been a stay at home mom the past several years, but prior to having children I taught for Judson ISD in San Antonio and San Angelo ISD. I am excited to be back in the classroom and to be working at such a great school with a wonderful Christian atmosphere!
Carrie Gartman – 4th Grade
Carrie Gartman is returning to the Academy to to be the 4th Grade teacher. I am excited to be back at San Angelo Christian Academy. I have taught in public schools for 12 years and this is my 6th year at SACA. I love teaching and watching my students grow during the year.
Instructional Aides
Natalee Clugy – also teaches Art
My name is Natalee Clugy and this is my third year to work at SACA as an instructional aide. I believe every child is important and special and I enjoy getting to work with them everyday. In my free time I enjoy art, crafts, being outdoors, and seeing new places - locally and especially globally.
I enjoy spending my summers at Camp Blue Haven, which is a Christian youth camp located in the mountains of New Mexico.

Lucie Jenkins – also teaches Choir
Hi, I am Lucie Jenkins and this is my first year at SACA as an instructional aide and Choir teacher. I feel unbelievably blessed to work with your children and such a wonderful staff. I am looking forward to an amazing year!
Secondary Building
Dawna Scott – English, Social Studies, Study Skills, and Robotics
My name is Dawna Scott. I am excited about beginning my 7th year of teaching at San Angelo Christian Academy. I am truly blessed! I have had the opportunity to teach 2nd, 3rd, and 4th grades at the Academy. This year I will be teaching multiple grade levels of English and Social Studies in grades 5th-8th along with Robotics and Study Skills in our secondary.
My husband and I have 3 children attending the academy. We consider our children's spiritual welfare to be our top priority and look for the best education to fit right in line with those beliefs. SACA helps us meet both of those goals, and we are so pleased with all that SACA has to offer.
I hope that you will consider being a part of our wonderful family here at SACA!
Mindy Lusk – English, College Planner, and Oral Interpretation & Creative Writing
My name is Mindy Lusk. This is my second year teaching at San Angelo Christian Academy and my first year teaching Secondary English. I am so excited for the opportunity to teach what I love! This is going to be a great year filled with adventure, treasure, mystery, and excitement. I look forward to fostering a love of literature and grammar in the minds of the great students at SACA.
Linda Harris – Texas History, World Geography, World History, U.S. History, Spanish, and Government & Economics
Hello, my name is Linda Harris. This is my 12th year at San Angelo Christian Academy, and I hope for many more! I am currently teaching high school History. I taught 2nd grade in the public school system before discovering the Academy. What a blessing it has been! I encourage anyone looking for a superior education to check out our school. Our smaller numbers allow us to nurture each child as an individual. God is very much alive and active at our school and in the lives of our teachers.
Christy Kemp – Math, Science, Financial Peace, Biology, Chemistry, and Photo-Journalism
My name is Christy Kemp. As of December, 2010, I am a certified teacher with a Bachelor of Science in Education degree. After teaching for two and one-half years in the pre-kindergarten class at SACA, I decided that I loved teaching. As a result, I attended Angelo State University to finish college. I feel very fortunate to be employed at SACA. I have taught secondary students for 6 years. I have an eleventh grader who attends the Academy, and my husband is manager of San Angelo State Park. I love being with children! My goal is not only to model Christian attitudes and behaviors in my class, but to encourage students to become educated agents for God!
Marsha Tharp – Science, Science & Technology, Introduction to Natural History, and Independent Study
Marsha Tharp teaches Science. The focus for the science department is to develop an understanding that God is the Creator and sustainer of the universe while establishing foundational science facts and skills. We hope to inspire a curiosity, wonder, and appreciation of God's creation as we show how science integrates into the student's everyday life. We incorporate problemsolving techniques and scientific inquiry in life, earth, physical, chemical, space, and environmental sciences. Teaching technology concepts and robotics engineering classes are part of our fun-filled day.
Christie Bird – Bible, Study Skills, and Oral Interpretation & Child Development
Hello! My name is Christie Bird. I teach secondary Bible, Child Development, and 5th grade study skills. I absolutely love this ministry that God has allowed me to be a part of! I have been married for 23 years and have 3 children. Two of them attend SACA and our oldest is a student at Lubbock Christian University. I am a registered nurse with over 16 years of experience in the maternal child field. I have recently committed to working at SACA full time. I am excited to be even more a part of this amazing school! I truly believe that San Angelo Christian Academy offers the best education and environment in town! I encourage you to give your child the gift of Christian education.
Evelyn Bonner - Fundamentals of Math, Pre-Algebra, Algebra I, and Algebra II
My name is Evelyn Bonner, Secondary Math teacher for Fundamentals of Math, Pre-Algebra, Algebra I, and Algebra II classes at San Angelo Christian Academy. I studied Political Science for five years and I have a Bachelor's degree in Business Administration with a concentration in Marketing. I have been teaching in some capacity for the past 12 years; Bible classes of all ages, substitute teaching in the public school system, and homeschooling, to name a few. Prior to moving to San Angelo, Texas, I taught and coached volleyball for Abilene Christian Schools in Abilene, Texas.
I am married to Mike Bonner I, pulpit minister to the 9th & Main church of Christ. We have five wonderful children ages 24 to 16 years old. We are thankful to God for the opportunity to live, work, and worship in the San Angelo area.
Library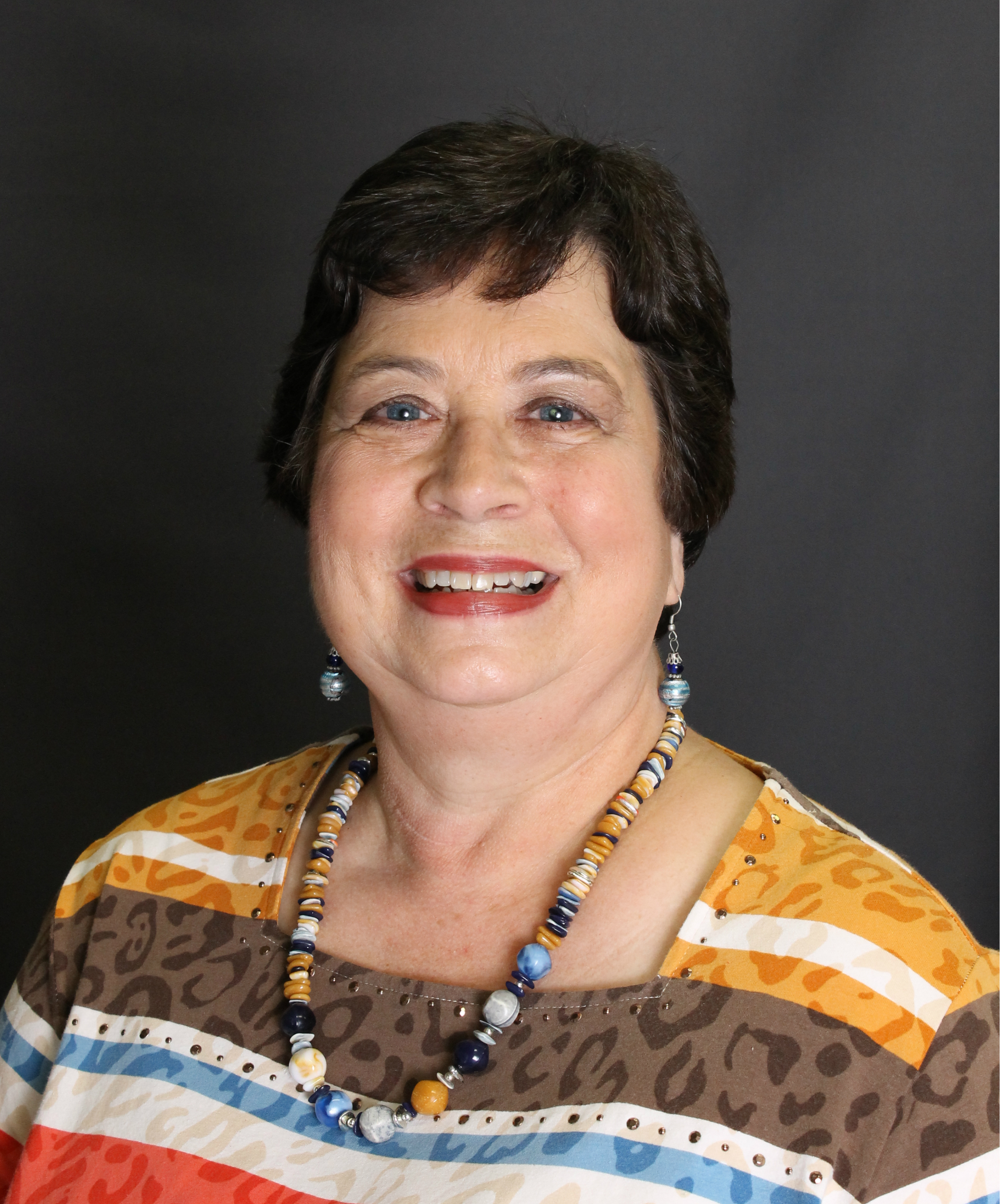 Patsy Shero
Thanks for checking out our webpage! I work as the Library Lady for the Primary grades. This lets me still be involved with the children, even though I am not at school every day. We have a lot of fun during library. Our goal is to help these children learn to love to read. When you come by to visit SACA, please check out the library.
Coaches
Nicole Thornton – Physical Education, English, Geometry, and Athletics
My name is Nicole Thornton. I am blessed to be teaching PE, Geometry, and 6th grade English this year at SACA. I am the Athletic Director and coach volleyball, basketball, and track. I have a degree in Elementary Education from Lubbock Christian University and a Masters in Special Education from Abilene Christian University. I worked in the public schools in Lubbock, TX and in Hawley, TX. In between those two jobs, I was blessed to be able to stay at home with my two children. They both get to come to school with me every day. My goal for this year is to get the kids to work hard and have fun while doing it!

Rich Stein – Coaching Assistant
Custodian
Rodney Clay is also the Morale Officer for the Academy.