It is almost time for San Angelo Gives. We have great news! We have an anonymous donor who has agreed to give us a matching donation for every dollar we receive between $5,000 and $10,000. Plan now to give on May 1st. You may click here to go the San Angelo Christian Academy's page for San Angelo Gives.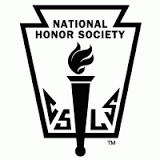 We are now a member of the National Honor Society with our own San Angelo Christian Academy Chapter. We will begin inducting members in the fall of 2018.
Tuition rates for the 2018-2019 school year:
Pre-kindergarten - $3,976
Kindergarten through 5th grade - $4,625
6th through 12th grade - $4,732
We have scholarships and multi-child discounts available. Applying for a scholarship does not require a commitment to enroll; this gives parents the chance to see what actual tuition would be before making their final decision. If you would like to enter your bank information through FACTS, click here.
Interested in earning a few pennies for the Academy when you shop with Amazon.com? Check out the AmazonSmile program at smile.amazon.com/about. It costs you nothing but a little time to sign up and change your bookmarks. It is completely compatible with your current Amazon account, to include Amazon Prime. Please select San Angelo Christian Academy as your designated charity.
We have been reaccredited!
By unanimous vote, the official External Review Team formally recommended reaccreditation of San Angelo Christian Academy to the NCSA Board of Commissioners on April 26, 2017.
If you experience difficulty accessing any of this site, to include embedded links, contact the website manager (CatHerder@sgcoc.com) for assistance.