Administrative Professionals Day
MASON BACKUS MEMORIAL GOLF TOURNAMENT
4 MAY 2015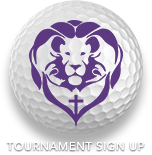 25 APRIL 2015 is the last day to sign up.
Click on the golf ball above to go to the offical tournament registration.
View the fun at the 2014 Fall Festival by clicking here.
Take a moment to browse the pictures of our activities here, here, here, and here.
As we go through the wintry weather season, here is a reminder from the Student Handbook on school closings:
EMERGENCY CLOSING
School closing, or delay, due to bad weather will be announced on the TV stations by 6:30 a.m. It will also be posted on the school website, www.sanangelochristianacademy.org. School closings or delays will follow the San Angelo Independent School District's schedule. In case of emergency closing during the school day, parents will be called or notified of early closing.
The school calendar for the 2014-2015 school year has been approved by the School Board. As of 21 MAY 2014, a new version of the 2014-2015 calendar has been published. You can view it here.
Tuition rates for the 2015-2016 school year are changing. You may view a letter from the Academy's Administrator by clicking here.
Pre-kindergarten - $3,360
Kindergarten through 5th grade - $3,990
6th through 12th grade - $4,095
We have scholarships and multi-child discounts available. Applying for a scholarship does not require a commitment to enroll; this gives parents the chance to see what actual tuition would be before making their final decision. For those wishing to enter their own payment information, click here.
We are accredited! As of 8 JUL 2010, we earned our nationally recognized accreditation from the National Christian School Association.
Join our Newsletter! (Click on Join Newsletter to the left, then fill out the brief form.) The MONDAY NOTE will be sent via the Newsletter.
If you experience difficulty accessing any of this site, to include embedded links, contact the WebApprentice (charlotte.thespider@hotmail.com) for assistance.
Leroy, The Academy's Mascot